Siban Dotharl
Au Ra Xaela from the Dotharl tribe.
Malboro and Zalera server on Crystal Data Center.
About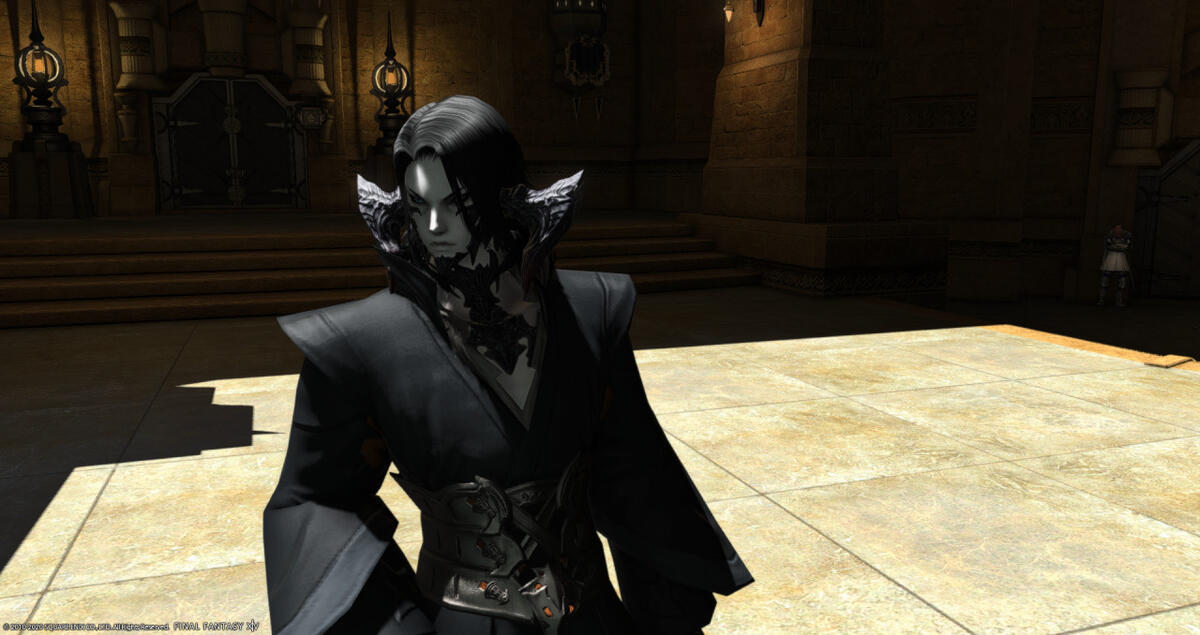 the basics ––– –
NAME: Siban Dotharl
AGE: 35
BIRTHDAY: 20th Sun of the 3rd Astral Moon
RACE: Au Ra - Xaela
GENDER: Male
SEXUALITY: Bisexual
MARITAL STATUS: In a relationship with Sevsgarkhan Tumet

physical appearance ––– –
HAIR: Black
EYES: Black with ice blue limbal rings
HEIGHT: 7′2″
BUILD: Muscular
DISTINGUISHING MARKS: Several scars, inky black scales
COMMON ACCESSORIES: Samurai sword, travel bag with essentials

personal ––– –
PROFESSION: Monster hunter and mentor
HOBBIES: Training, blacksmithing, hunting/gathering.
RESIDENCE: Lavender Beds Wayward Souls company house
BIRTHPLACE: Azim Steppe
RELIGION: Azim and Nhaama
PATRON DEITY: None
FEARS: Being viewed as weak or useless.

relationships ––– -
SPOUSE: None
CHILDREN: None
PARENTS: Deceased
SIBLINGS: None known
OTHER RELATIVES: Unknown
PETS: None

Sex & Romance ––– -
Sexual Orientation: Bisexual
Preferred Emotional Role: dominant
Preferred Sexual Role: switch but leans toward dominant
Libido: High
Turn ons: Gracefulness, willing submission, playfulness, witty banter
Turn offs: Playing dumb, ignorance
Love Language: Physical touch, acts of service
Relationship Tendencies: Tends to enjoy taking on a caretaker type role, not because he feels his partners necessarily need it but because it is how he shows love and is most comfortable as a role of a protector. Is also a bit of a romantic and will show glimpses of that through little things he says and does.
OOC Info
Always open to making new friends. I have preference for long-term RP but short-term can be okay too.
Prefer to RP with those 18+
EST time zone
Located on Zalera server, Crystal Data Center
Other characters: S'aeil Tia Kuyuk Buduga Sukegei Qestir

Tumblr Twitter